December 07, 2018, 12:35pm
NAP is still soaking up the sun at Art Week Miami. First, we took a trip to see the 20 NAP Alumni taking over UNTITLED Miami, now we roll on over to NADA Miami and share 17 NAP Alumni and stand-out stars.  Keep reading for the booths you shouldn't miss: 
1. Anthony Iacono (MFA #129)
Marinaro Gallery | Booth #1.07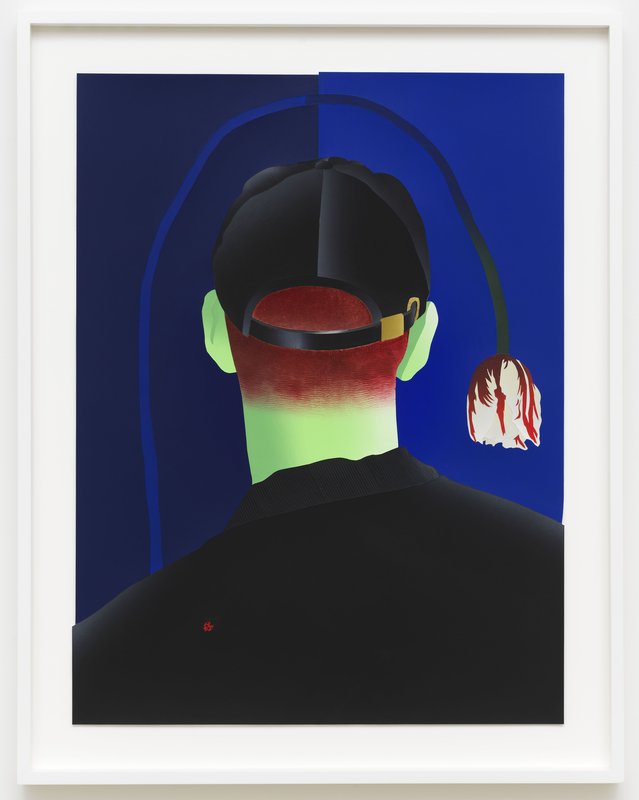 Cap
2018
acrylic on cut and collaged paper
24 x 18 inches
Image courtesy of Marinaro Gallery
July 14, 2018, 3:30pm
New American Paintings alumni, Anthony Iacono (MFA issue #129 cover artist)  Allison Schulnik (Pacific Coast #79 and #55), and Michael Stamm (Northeast issue #128) are all featured in Rose Is A Rose Is A Rose Is A Rose, curated by Nikki Maloof and Louis Fratino at Jack Hanley Gallery. 
Rose Is A Rose Is A Rose Is A Rose 
June 28 - August 3, 2018
For more information please visit:
Jack Hanley Gallery
327 Broome Street
New York, NY 10002
646 918 6824
installation view: Rose Is A Rose Is A Rose Is A Rose, Jack Hanley Gallery, New York, NY, June 28 - August 3, 2018
photo courtest of Jack Hanley Gallery