December 07, 2018, 12:35pm
NAP is still soaking up the sun at Art Week Miami. First, we took a trip to see the 20 NAP Alumni taking over UNTITLED Miami, now we roll on over to NADA Miami and share 17 NAP Alumni and stand-out stars.  Keep reading for the booths you shouldn't miss: 
1. Anthony Iacono (MFA #129)
Marinaro Gallery | Booth #1.07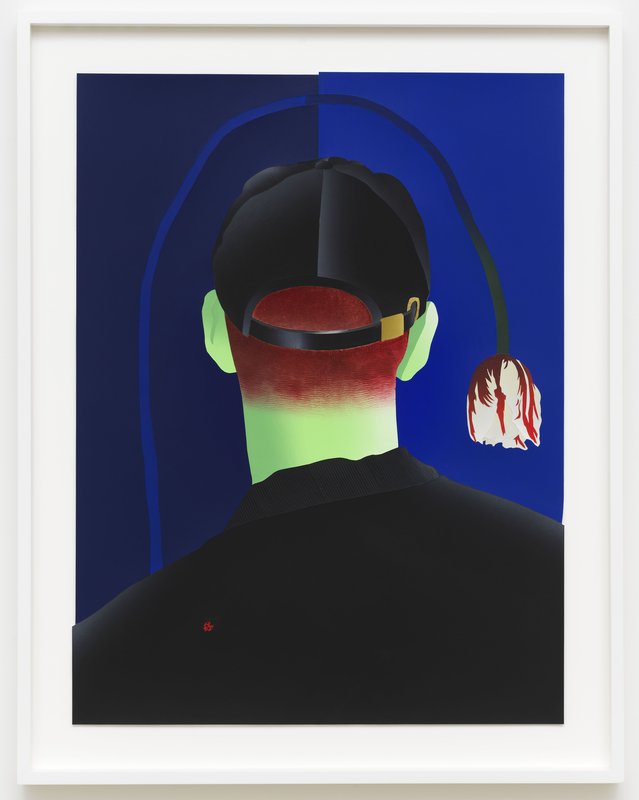 Cap
2018
acrylic on cut and collaged paper
24 x 18 inches
Image courtesy of Marinaro Gallery
July 13, 2018, 4:20pm
Cosmic Traffic Jam features: Laylah Ali (Northeast #26 cover artist), John Bankston (Pacific Coast #55 and #109 cover artist), Jarvis Boyland (Midwest #137), Ashley Doggett, Mark Thomas Gibson, Kenyatta A.C. Hinkle, Alex Jackson (Midwest #119 cover artist), Tomashi Jackson (Northeast #134), Clotilde Jiménez (Midwest #125), Yashua Klos, David Leggett (Midwest #131 cover artist), Steve Locke (Northeast #86), Lamar Peterson, Umar Rashid (Pacific Coast #73), Kenny Rivero, Jordan Seaberry, Gerald Sheffield, Devan Shimoyama (MFA #105 cover artist and Northeast #116), Alexandria Smith (Northeast #134) and Brittney Leeanne Williams.
On View: July 7 – August 25, 2018
For more information please visit:
Zevitas Marcus
2754 S. La Cienega Blvd.
Suite B Los Angeles, CA 90034
424 298 8088
Brittney Leeanne Williams
INTERCEDING ROCK
2018 
oil and acrylic on canvas
40 x 60 inches
photo courtesy of the artist