December 07, 2018, 12:35pm
NAP is still soaking up the sun at Art Week Miami. First, we took a trip to see the 20 NAP Alumni taking over UNTITLED Miami, now we roll on over to NADA Miami and share 17 NAP Alumni and stand-out stars.  Keep reading for the booths you shouldn't miss: 
1. Anthony Iacono (MFA #129)
Marinaro Gallery | Booth #1.07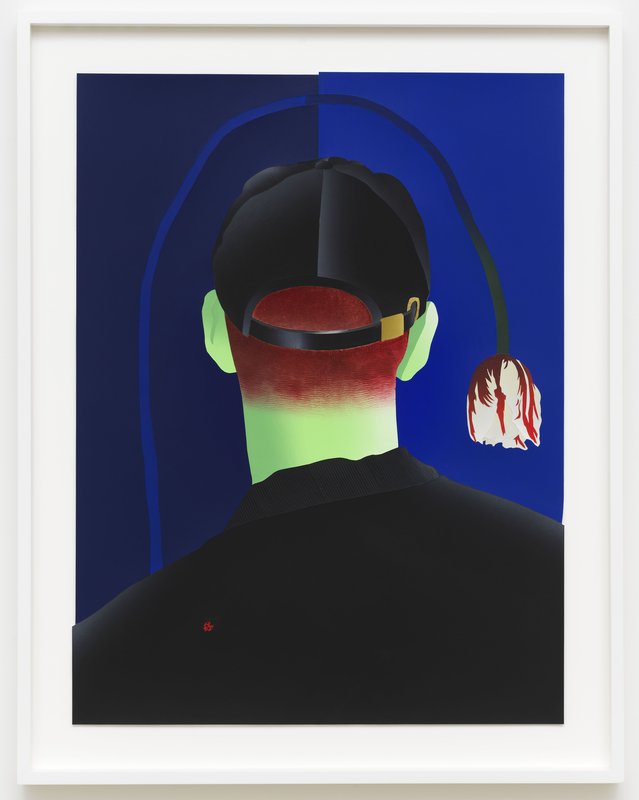 Cap
2018
acrylic on cut and collaged paper
24 x 18 inches
Image courtesy of Marinaro Gallery
September 18, 2013, 8:00am
When I see Amanda Valdez's (NAP #99) paintings, I think of screwballs—specifically, the cherry flavored, pink cone-shaped, frozen screwballs sold from musical ice cream trucks. Despite the cough syrup-cherry flavoring, and the sad way the icy gumball at the bottom of the cone fractured in my mouth rather than gelling into chewable gum, the screwball was the only ice cream novelty I ever wanted. When I reminisce about the screwball now, I cannot avoid the latent sexuality that resonates between its name and ripe, all-over pinkness.   Brooklyn artist Amanda Valdez's new work in Double Down at Seattle's Prole Drift brings to mind similar matters through its sugary hues of gumballs and cake frosting that drip and coat rounded forms, evoking primal satisfactions and their inevitable crashes. – Erin Langner, Seattle Contributor
Amanda Valdez | Tide of Pleasure: Double Down, 2013, Embroidery, fabric and acrylic, 26 x 30 in. Image courtesy of the artist and Prole Drift.