September 11, 2018, 12:42pm
On our 25th anniversary of New American Paintings, we take a look back at some of the NAP artists who have made it big.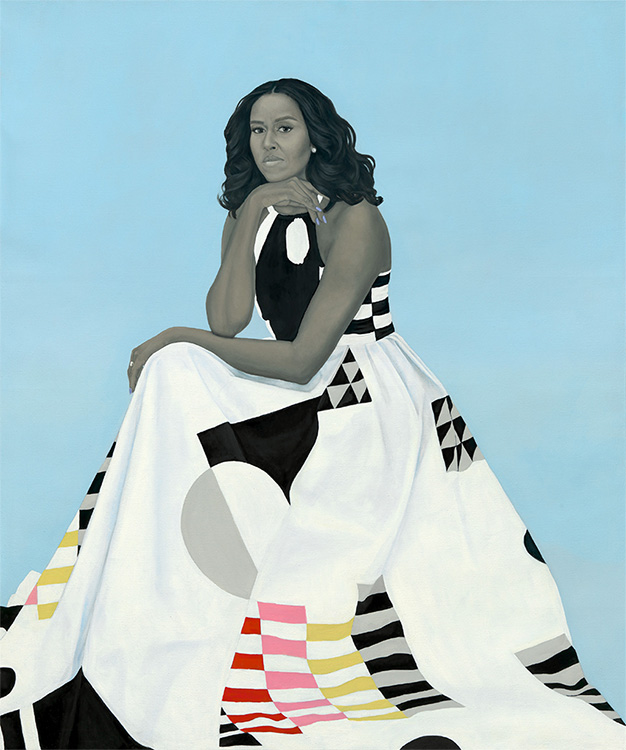 Amy Sherald
Michelle LaVaughn Robinson Obama
2018
oil on linen
72 x 60 inches
photo courtesy of the National Portrait Gallery, Smithsonian Institution
December 19, 2014, 4:20pm
From thousands to one…In 2014 our jurors reviewed the work of more than 20,000 individual works of art by more than 5000 artists. Our jurors have the impossible task of selecting the 240 artists to be featured in New American Paintings. Of those artists, twelve (two from each issue) were distinguished as being "Noteworthy."
Well, now it is your opportunity to help us turn 12 artists into 1. Below, you will find 2014's twelve Noteworthy artists listed, along with an image and brief commentary. One of these 12 artists will be named the New American Paintings Artist of the Year! In addition to being featured again in our 2015 June/July issue, the winner of the Reader's Choice Annual Prize will receive a cash prize of $500 and a $1,000 Blick Art Materials gift certificate sponsored by:
Cast your vote by Sunday January 18 (Midnight EST). The winner of the Reader's Choice poll will be announced on Wednesday, January 21st.
We want to thank all of the artists who trusted us with their work in 2014. One vote per person will be counted!
Learn more about each artist after the jump!