Beverly McIver on Huffington Post
Congratulations to past featured artist Beverly McIver (NAP #42 and #94) for getting some love from the Huffington Post yesterday. After the jump, read the entire interview conducted by Priscilla Frank for the arts section.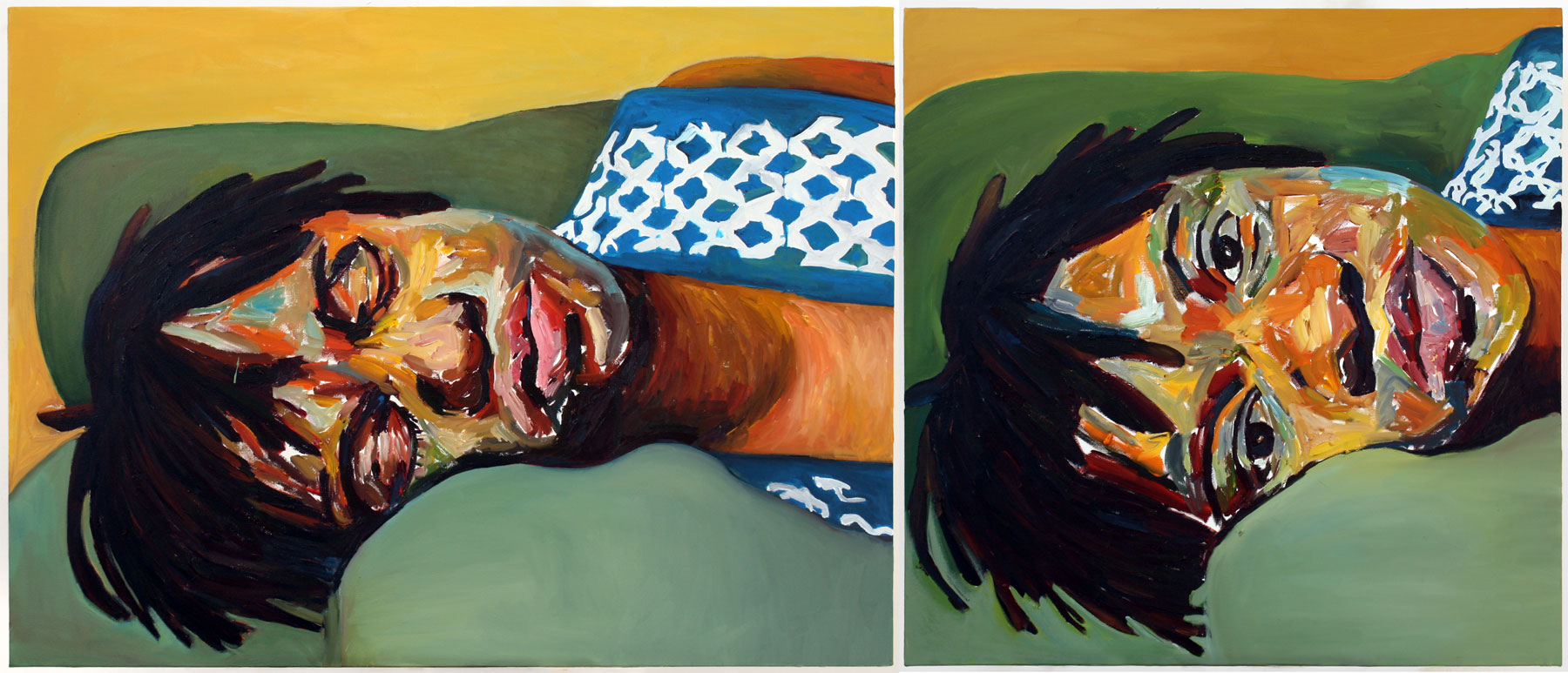 Painter Beverly McIver Talks Clowns, Cindy Sherman And Breast Reduction Surgery, Huffington Post, July 31st
"Clowning was my disguise, my liberation," painter Beverly McIver once said of her unlikely childhood passion.
Within a pastime often seen as a mode of escape, McIver found a route to her truest self. Similarly in her artwork, the North Carolina-based painter depicts the overlap of disguise and authenticity through her autobiographical depictions.
Whether depicting her own naked torso, her intimate circles or public figures like Bill T. Jones, McIver brings inner turmoil and light to the surface with her signature, densely packed flesh. McIver's paintings are so grounded in truth they're nearly confessional, yet her subjects' tangible emotions appear almost mask-like when translated onto skin.
We reached out to McIver to learn more about clowns, North Carolina and why one critic called her narcissistic.
Your current exhibition depicts images from before and after breast reduction surgery. What was that experience like and what role did your art play?
Well, I had always wanted to have breast surgery because my breasts have always been really large. Around a year and a half ago I finally did it and it was liberating. They removed six pounds from my chest -- three from each breast and it was wonderful. It was great to paint about that experience, very liberating, and there are so many women that struggle with really large breasts.
Your interest in masks has been compared to Cindy Sherman's. How do you see your work interacting with hers?
I've been a long time admirer of Cindy Sherman's work. When she dressed up like a clown that was especially appealing to me because I wanted to be a clown when I was younger, like in Ringling Brothers and Barnum & Bailey. But I just didn't get accepted into clown college. I think what she has done in terms of women's issues -- in terms of breaking down boundaries for women -- is quite fabulous.
How did you get involved in clowning? What is its significance to you?
I was part of a clown club in my high school, which was a predominately white high school, and to participate you had to be in white face. So my sister and I had to put on white face even though, of course, we were black. I did parades and birthday parties and then when I went to undergraduate I continued on my own doing clown things.
It was liberating to dress up in white face and to escape being black and poor and living on welfare. People either love clowns or they hate them, and the people who hate clowns stay away from them. So I received a lot of positive feedback!
Do you still do it?
No.
Do you think painting serves a similar purpose?
I think painting gives a voice to the things that are important to me that I want to address. Clowning was, at a time, a way for me to be what I considered... my most authentic self. That's how I think painting works for me today.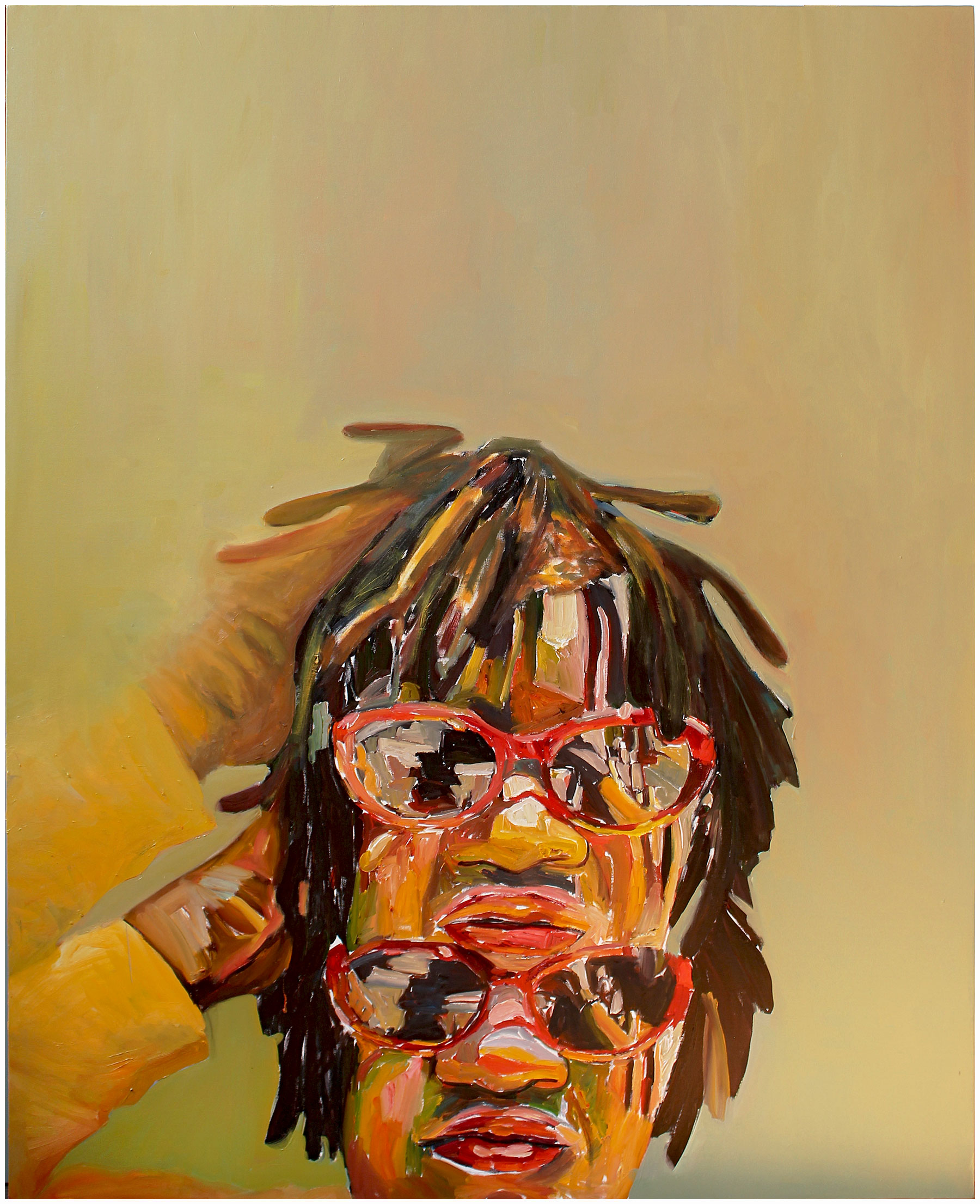 Do you feel that you've seen progress in regards to minority representation in the art world throughout your career?
Some progress, yes, but I think it is sad that is hasn't progressed a little bit faster. When I first started painting about 25 years ago I wasn't even convinced that anyone would really acknowlegde me as an artist. It was Faith Ringgold who said to me: "Look at me. I am a black female artist." I reached out to her originally when I was in graduate school and we became friends and remain friends today. I think that kind of mentoring is very important to young African American painters.
In a review of your current exhibition, New York Times critic Ken Johnson called your work narcissistic. What would you say to him in return?
What I think is powerful about my work is that it holds a mirror up to the viewer and says look at yourself. I have never met Ken Johnson but I think the word narcissistic is more a description of him than me. It shows that the work I am making is working and it does have the power, even unknowingly, of making others look inside themselves.
Would you rather paint or clown?
Definitely paint! I no longer have the desire to travel on a train with other animals. I have become too middle class to think that is in any way exotic or cute.
---
McIver's exhibition at Betty Cunningham Gallery runs until August 9, 2013.
For a preview, check out the slideshow on the Huffington Post.